Using Baby Dance and Mirrors (PDF)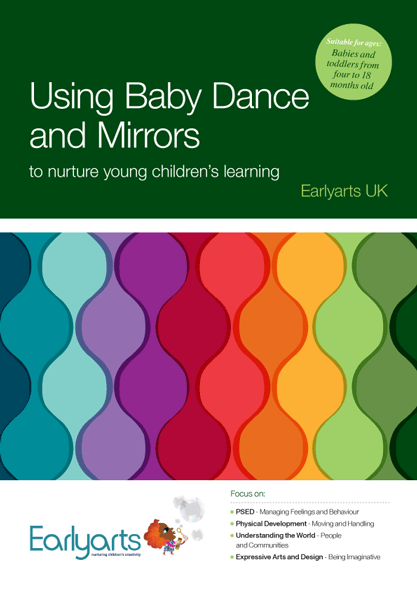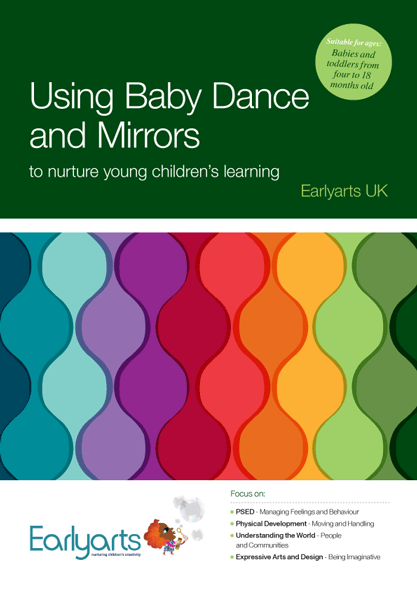 sale
Using Baby Dance and Mirrors (PDF)
Find out how to help babies develop their physical and emotional health using movement and mirrors
Movement is a very important foundation for young children's learning, health and well-being. Dancing with babies is not only a lovely thing to do together but it also supports a baby's natural drive to move freely, without stress or restriction.
By using mirrors and other reflective surfaces to explore how our limbs and body parts work, we can provide a fabulous opportunity for children to respond to the world they find around them and to communicate their place within it.
This wonderful teaching pack encourages the practitioner to follow the baby's lead to see how they make connections between what they know, what they can do with their bodies, and how the world works around them. It's also a lot of fun!
AGE RANGE
Babies and Toddlers from four to 18 months
EYFS FOCUS
PSED - Managing Feelings and Behaviour

Communication and Language - Listening and Attention

Physical Development - Moving and Handling

Understanding the World - People and Communities

Expressive Arts and Design - Being Imaginative
THIS PACK CONTAINS
Artists' Intention and Learning Objectives

Step-by-Step Creative Activity Plans

Environment and Resource Lists

Top Tips to support Additional Learning Needs

Guidance for Reflection and Planning

Activities Mapped against EYFS Areas of Learning

Case Study of Activities in Practice
Each pack has between 16-24 pages, in full colour, and comes in an easy to download PDF version.